Born and raised in Sacramento, Christopher J. Tootle lives in Elk Grove with his wife Szonja and three cats. He teaches students Band in the Elk Grove Unified School District at Joseph Kerr Middle School. Chris holds two Bachelor of Music Degrees in Trumpet Performance and Music Education from CSU, Sacramento. He also holds a One-Year Diploma in Music Pedagogy from the Franz Liszt Academy of Music – Zoltán Kodály Pedagogical Institute of Music in Hungary.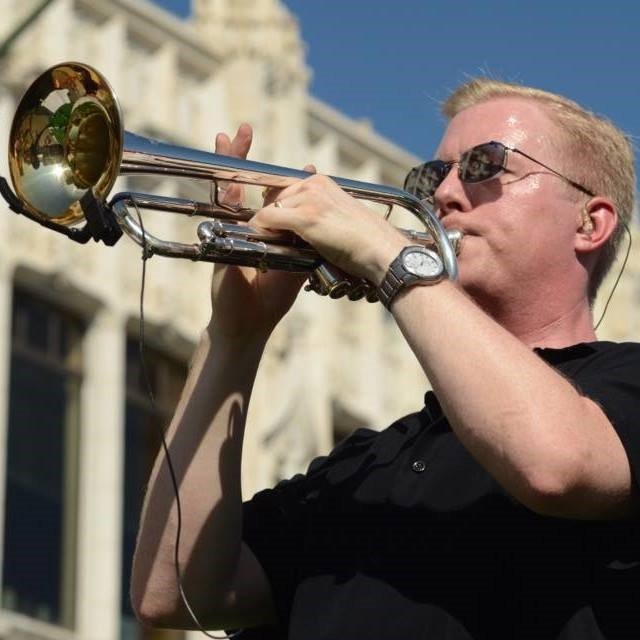 Chris arranges and composes music in a variety of styles and is a published composer with Gary P. Gilroy Publications.  With a last name like Tootle, he was destined to play trumpet and loves to perform.
He plays on a custom Marcinkiewicz Rembrandt trumpet with patented shepherd's crook bell and a custom 3..1 JWM gold-plated mouthpiece.  When playing trombone, he prefers the King Liberty 2B with Marcinkiewicz ET5 Mic Gillette model mouthpiece.  Chris's commitment to his students and love of performing are only surpassed by his dedication to his wife Szonja and his Lord and Savior Jesus Christ.