Yvonne Gutierrez is a California native who was born in the Bay Area and raised in Sacramento. Yvonne's love for music started when she was a child.
Her parents listened to a variety of musical genres, which influenced her taste in music ranging from old school, hip-hop, rancheras, cumbias, salsa, rock, and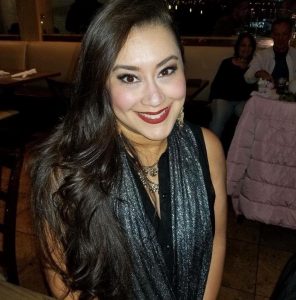 country. She enjoys music from artists such as Smokey Robinson, Elton John, Luis Enrique, Marc Anthony, Aretha Franklin, and Patsy Cline, just to name a few.
Yvonne grew up as a quiet girl who found her calling when she started singing at church. At that time, she learned how to enjoy music on a whole different and spiritual level by singing heartfelt praises to her creator. From that moment she understood what a precious gift music was.
Fast forward from her early years to her adult years, Yvonne developed a lot of special friendships with local musicians who continuously encouraged her to share her love of singing. In 2013 she had her debut in the Sacramento music scene with the help of some of her dear friends when they started the 5 piece "YVONNE Band".
In the winter of 2015 Yvonne was scheduled as a guest vocalist with the "INNERSOUL" band. Upon singing with the band there was definite musical chemistry and Yvonne soon joined Innersoul.
As a bi-lingual vocalist, Yvonne enjoys singing both Latin and English hits of yesterday and today.
A funny thing Yvonne will tell you is that she loves the movie "The Wedding Singer," and would always tell her family and friends that her dream was to be a "Wedding" singer. If you ask her, she'll tell you that she is living her dream.